boutique hotel, kinsterna hotel
What should you expect from a 5-star hotel? For starters, the hotel should offer high-end accommodation, extensive state-of-the-art facilities, premium dining experiences, and customized and flawless services. To sum it up, you should expect a luxurious experience with all the bells and whistles. However, not all 5-star hotels are created equally. If you are traveling through the Peloponnese and looking for such a place, be sure to treat yourselves with a stay at the best 5-star hotel in Monemvasia, Kinsterna Hotel.
Set in the countryside splendor of Agios Stefanos, which overlooks the legendary castle-city of Monemvasia, Kinsterna Hotel is encircled by 25 acres of private gardens and is especially suited for those who appreciate tranquility and want to get closer to nature. The moment you set foot on the estate you will be transported to a new realm where serenity, hospitality, luxury, nature and wellness reign.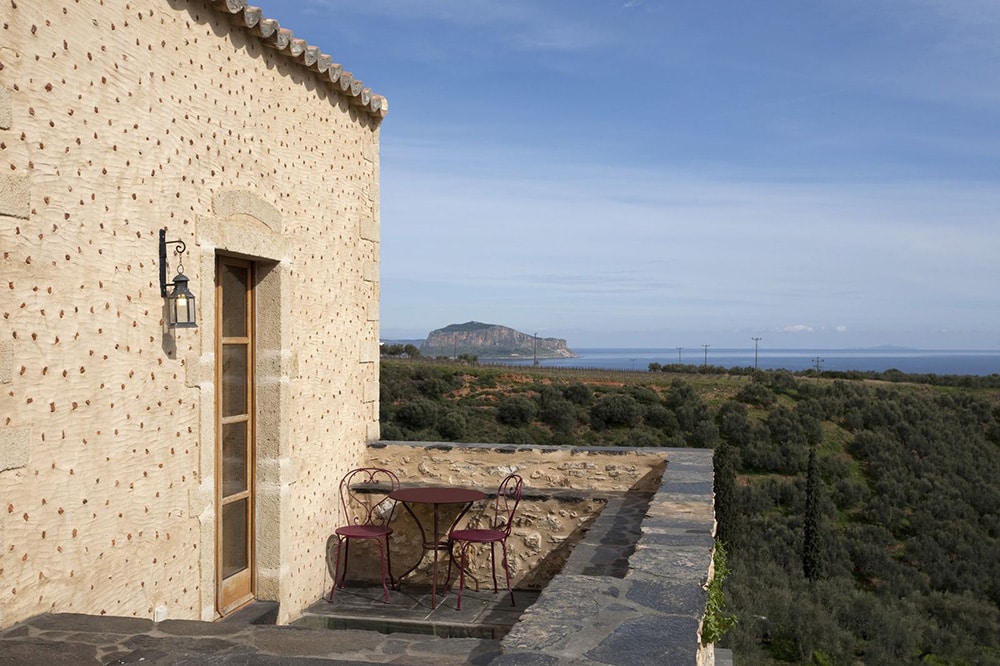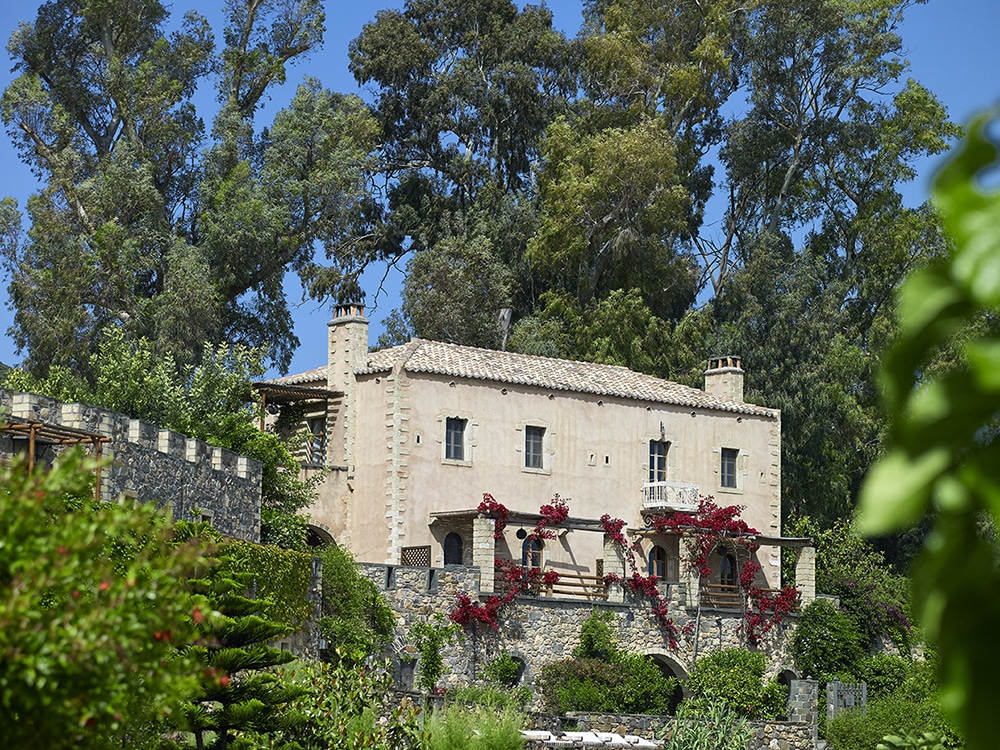 A glance into the best 5-star hotel in Monemvasia
What makes Kinsterna the best 5-star hotel in Monemvasia is an amalgam of things. Kinsterna is a stunning 18th-century mansion that was flawlessly restored to preserve its historic charm and authenticity. Its soaring dome ceilings, bare stone walls, authentic ottoman fireplaces and harmonious bright spaces are truly stunning. The spacious suites, with wood-burning fireplaces and en-suite bathrooms, are all uniquely inviting and splendidly designed, with perfect finishing touches that attest to its historic past and cutting-edge modern-day amenities. All of the suites also enjoy idyllic scenic views of the hills, the sea or the lush estate gardens while some accommodation types have private pools too.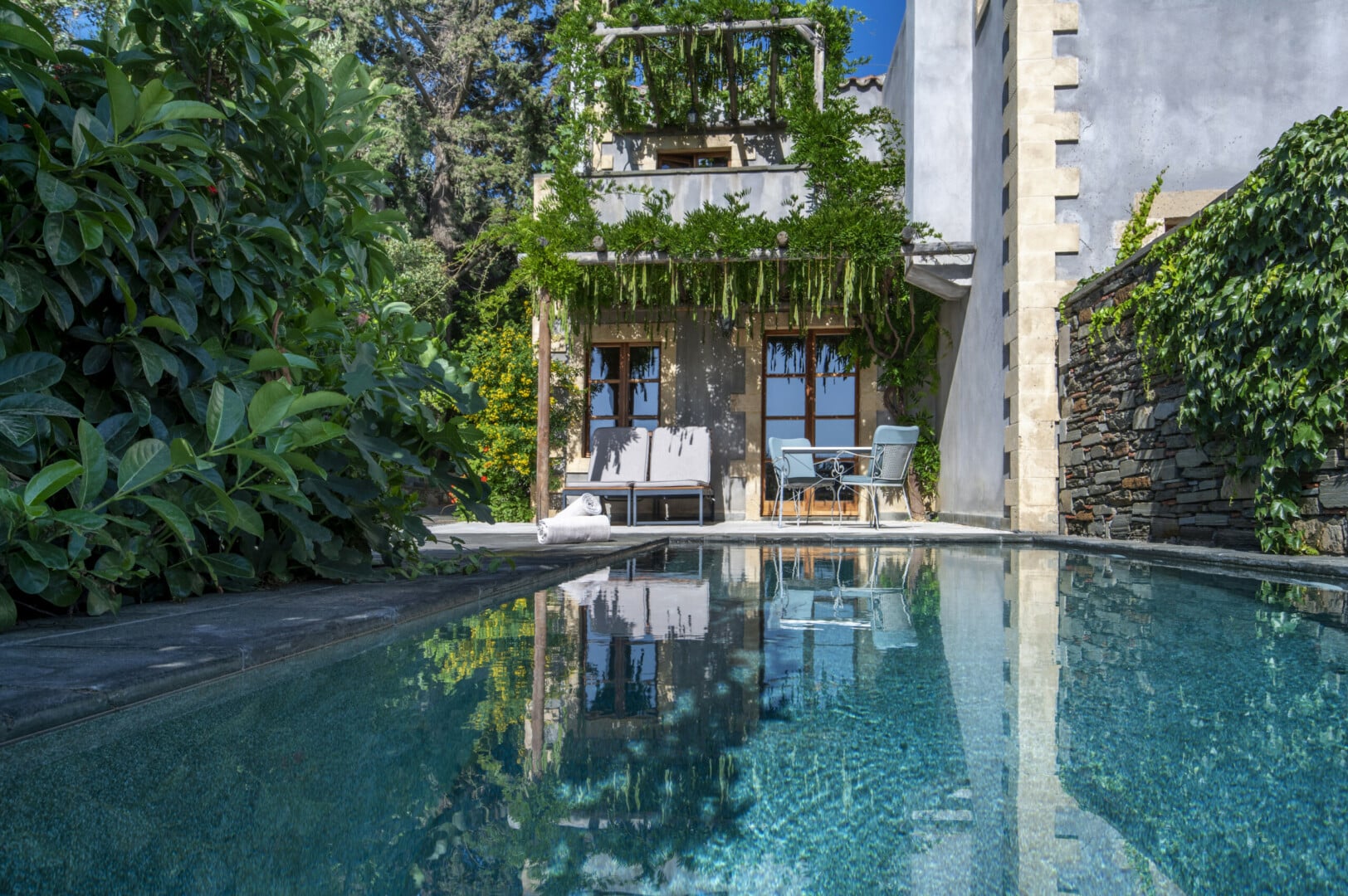 The estate has two main swimming pools supplied with natural spring water and the Infinity pool has relaxation areas set in the fragrant orange grove as well as a dedicated swimming pool for families and children, with a variable depth, guaranteeing safe swimming for all ages.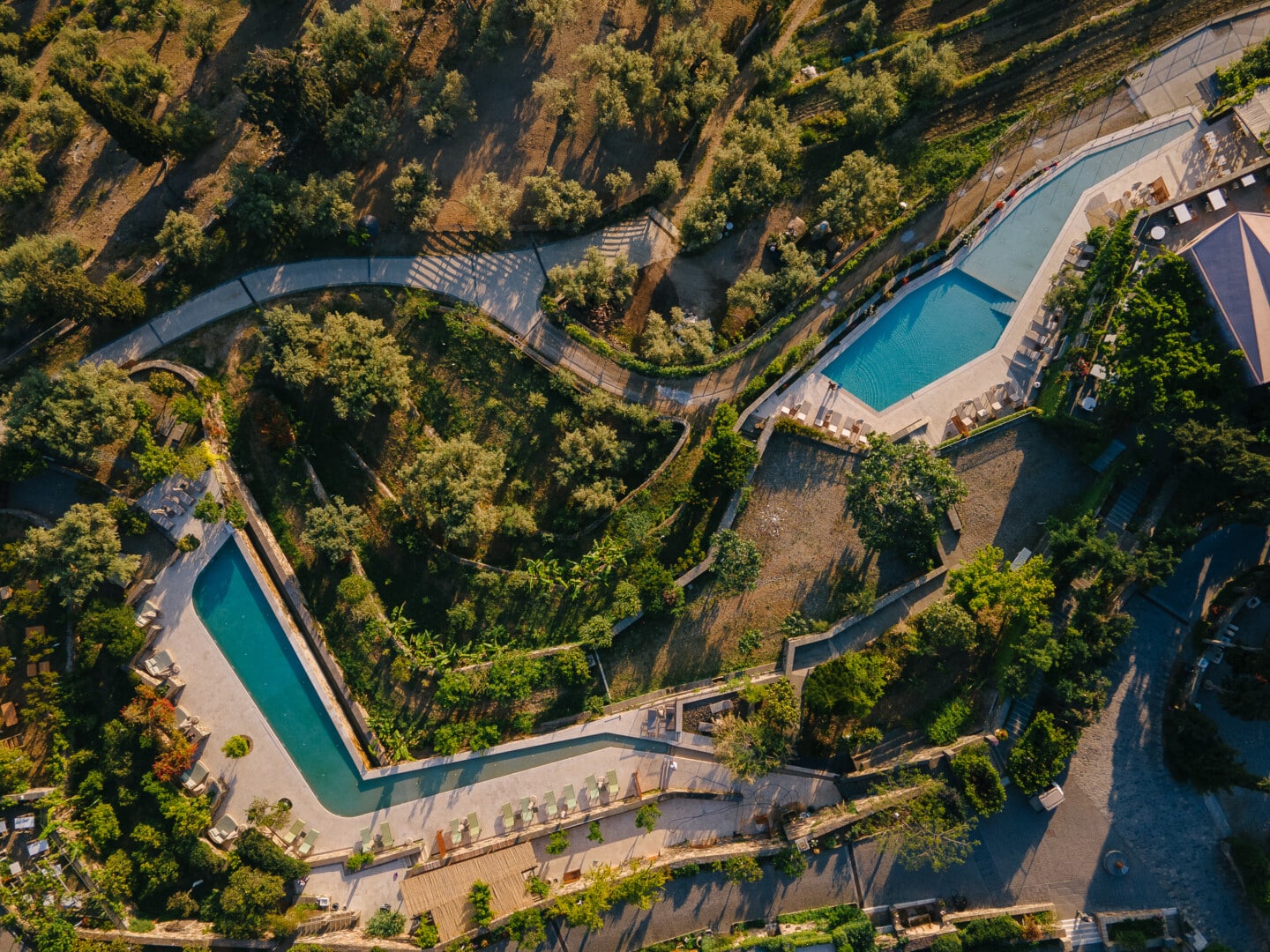 Nature & tradition is what inspires us
If you are seeking a stress-free, luxurious and rejuvenating experience in the embrace of nature; if you appreciate immersing into local cultural heritage through participating in unique local traditions; if you have a sense of curiosity and want to learn new things that you can always carry with you while visiting Monemvasia, then look no further than the best 5-star hotel in Monemvasia.
At Kinsterna, we've created a 360° experience centered on luxury, wellness, nature and tradition. We combine aesthetic simplicity with the philosophy of self-sufficiency, by producing our own vegetables, oil, wine and honey. The hotel's surrounding fertile gardens host vineyards, fruit trees, perennial olive trees and an ancient orange grove that produces the renowned oranges of Monemvasia.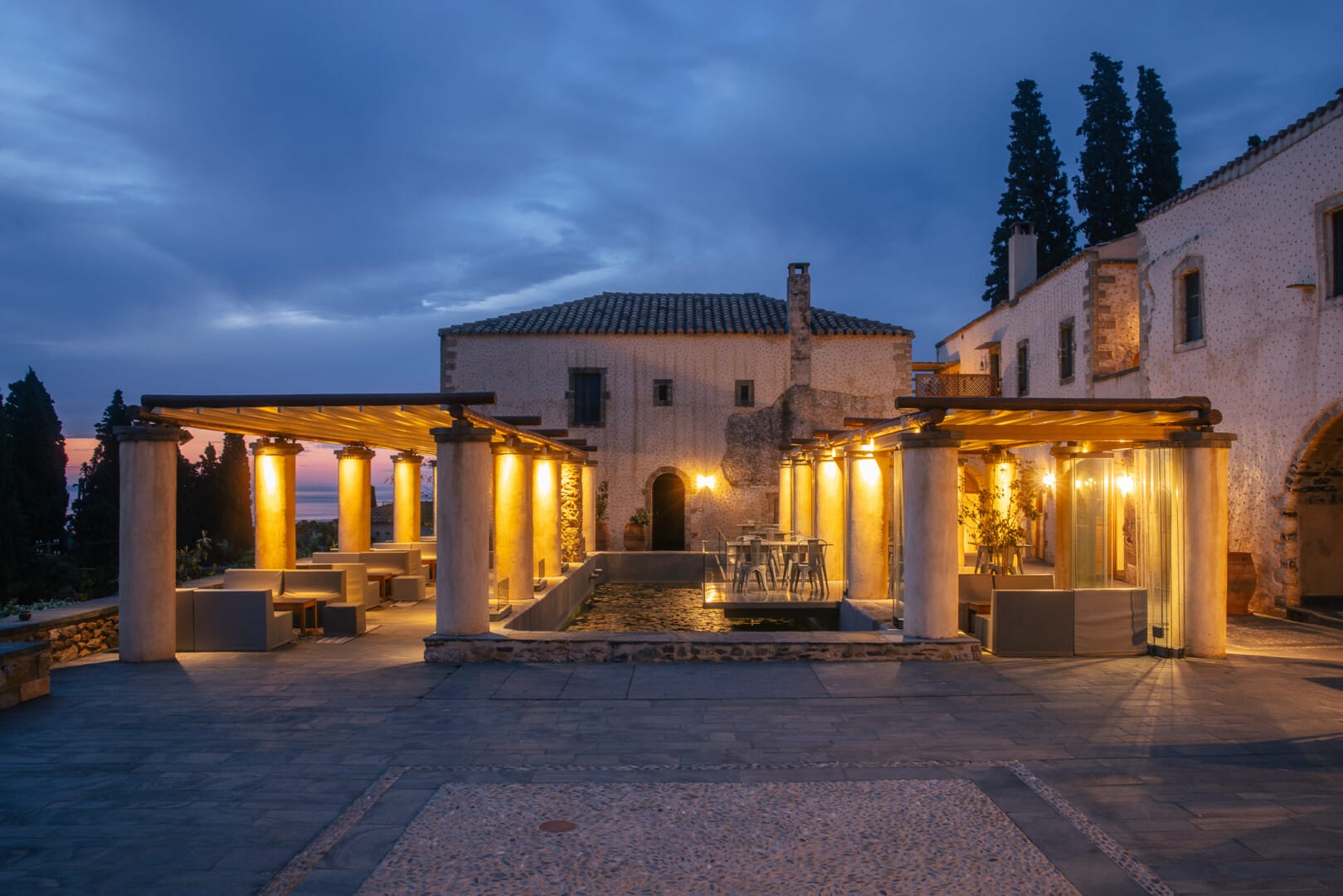 Serving you soul-rich flavours that awaken memories
Here, we treat food as nourishment not only for the body but also for the soul. Our chef and his team use vegetables, fruit and herbs from our gardens, along with premium local products.
They create dishes inspired by traditional Greek cuisine, in perfect harmony with our exceptional wines, for a first-class Gastronomy experience. It is said that one cannot think well, love well, or sleep well if one has not dined well. During your stay, you will start your day with a Greek breakfast fit for champions. 
Enjoy a feast of local treats showcasing seasonal produce from our garden, handmade bread, local cheese, traditional pies and tasty tarts prepared with fresh figs from our garden, and so the story goes… Our three hotel restaurants are a testament to our commitment to serving soul-rich flavours that awaken memories.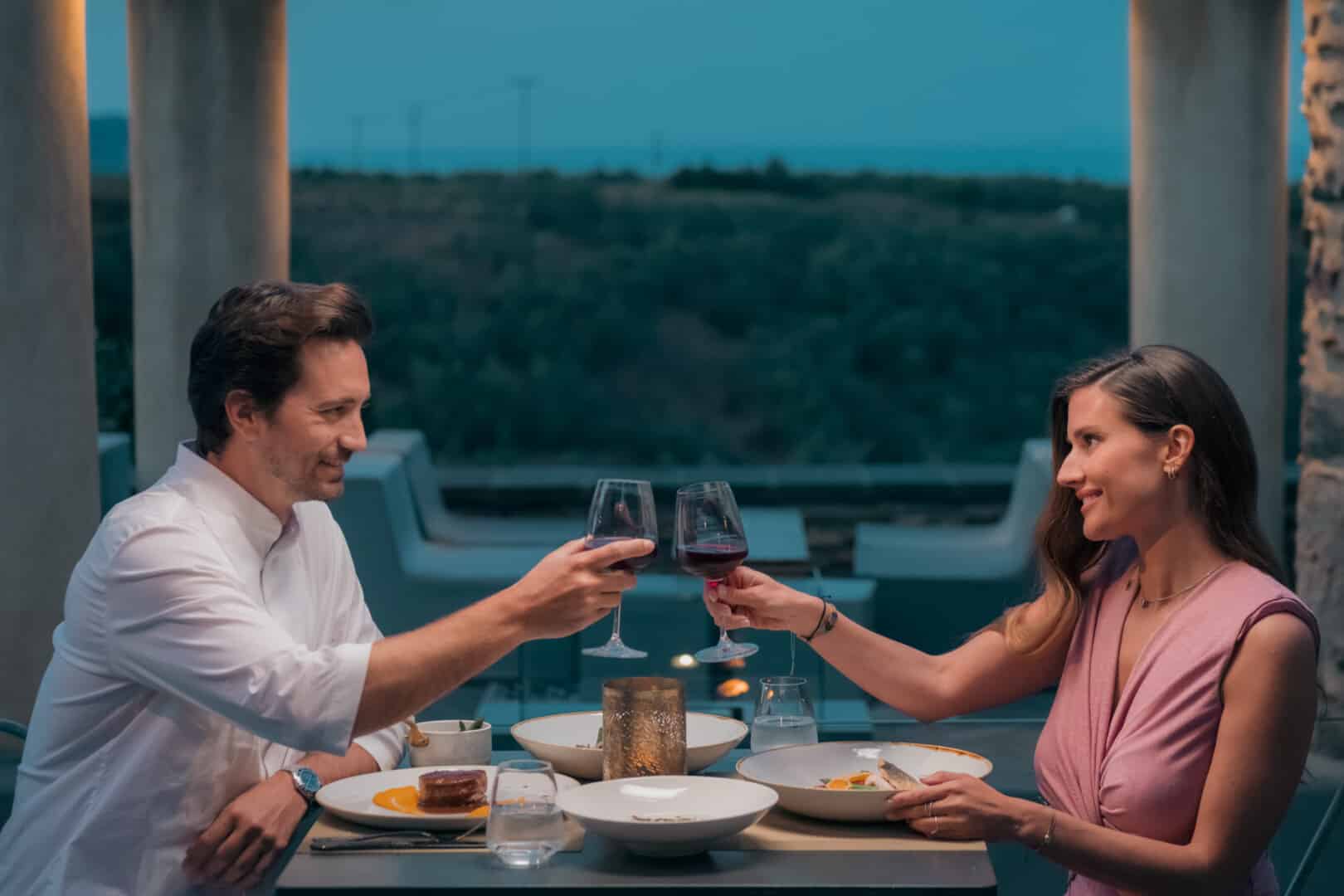 Bringing you authentic, local life experiences
It's not by chance that Kinsterna is the best 5-star hotel in Monemvasia. In addition to all the above, we offer our guests an exciting array of curated artisan, traditional and agrarian activities, on our splendid estate,  inspired by century-old practices.
Engage in the rhythm of life within nature and fall in perfect harmony with the traditions of this rich and plentiful land. Participate in the harvesting of grapes and olives on our estate. With over 250 species of plants, the estate is home to an apiary where guests are welcome to observe the gathering of honey or partake in beekeeping workshops at Kinsterna Beehives.
Learn how to make Tsipouro, a favorite Greek distilled spirit enjoyed with various tasty local delicacies and freshly baked bread. Discover the secrets to Greek and Mediterranean gastronomy through private cooking lessons or the art of kneading traditional bread baked in a wood-fired oven.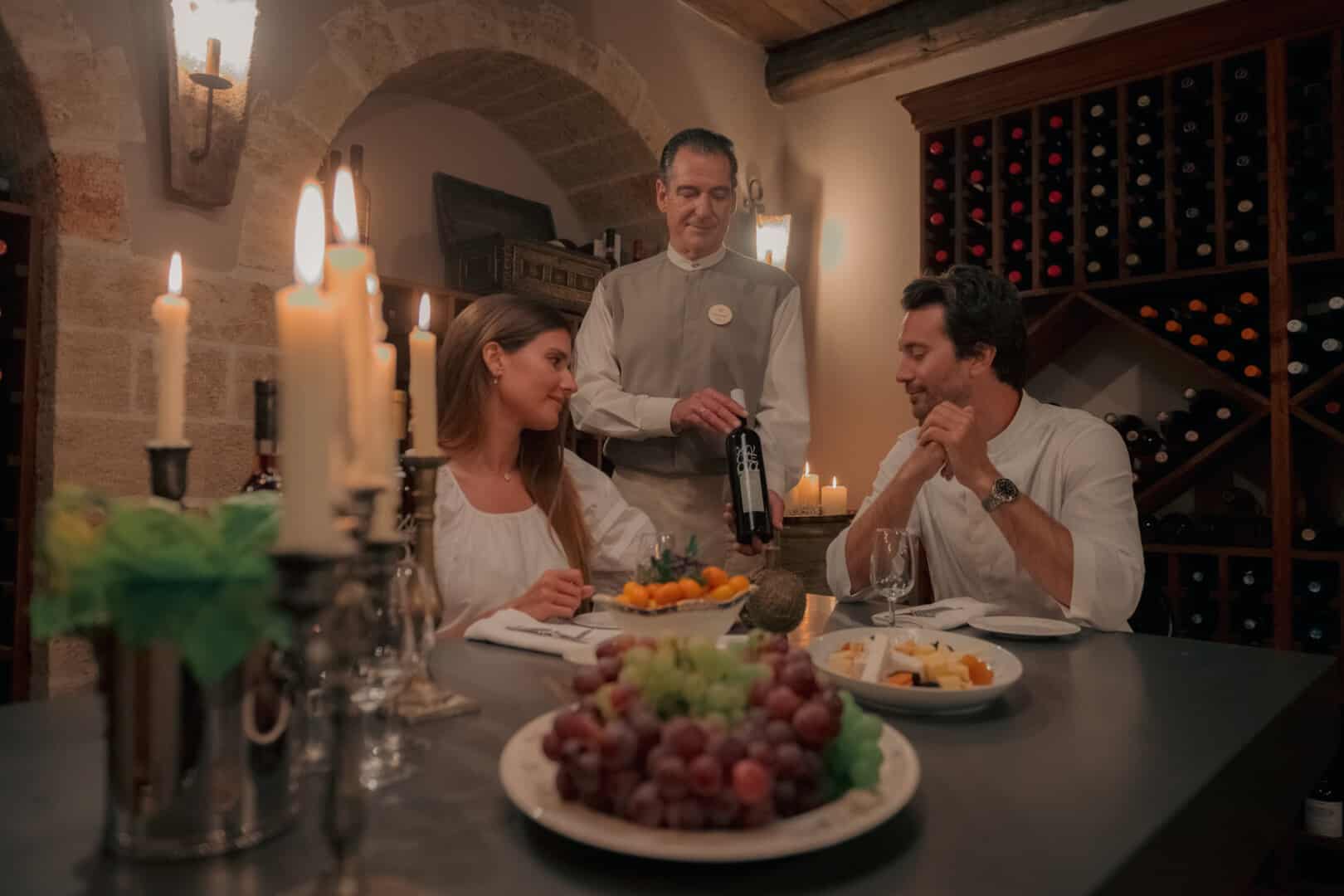 Wine lovers can sample the finest and oldest wines in the region and learn about the local varieties of grapes and their characteristics, including both Kinsterna wines and the acclaimed Malvasia wine. Kinsterna's private wine-tasting session, in the wine cellar or on the terrace promises to be both informative and utterly enjoyable. 
Experience the Greek countryside in all its glory
The estate and surrounding areas offer a variety of options for nature lovers. Take a guided
tour
of the estate gardens and stables. For a real countryside adventure, go horse riding. Explore the ruins of a fort dating back to the Hellenistic period on the hilltop directly behind the mansion or hike to the nearby picturesque village of Koulentia. Spend a day at one of the many nearby sandy beaches, both within the ancient castle citadel and within short distances.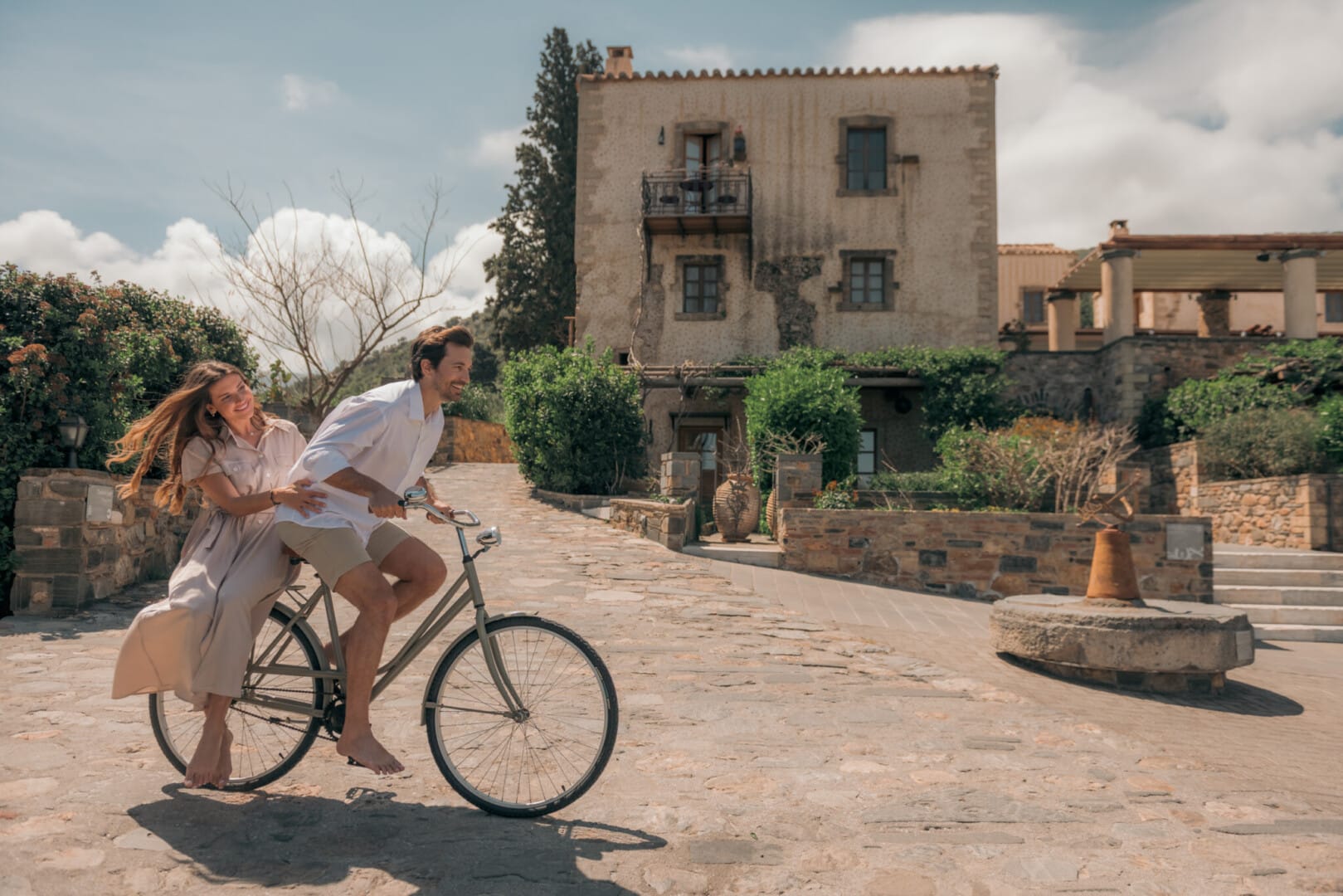 Guests can cycle through the estate and surrounding countryside. The castle town of Monemvasia, 7 kilometers away, can be easily reached and is a most enjoyable ride, with part of the route running along the seaside.
Take an invigorating dive into wellness
No 5-star experience is complete without a wellness spa. At the best 5-star hotel in Monemvasia, guests can partake in a blissful holistic experience at
Kinsterna's Wellness Spa
where the benefits, pleasures and healing powers of water are celebrated to the fullest.
With splendid indoor and outdoor Jacuzzis, Razul & Water Paradise cabins, and a traditional Ottoman hammam you'll be feeling new in no time. We pamper our guests from head to toe with specialty massages, and organic treatments based on natural products derived from all the goodness of our land. Our olive oil, honey, grapes, aromatic plants, and herbs from the estate's gardens, are used to create a range of custom-designed holistic signature face and body treatments.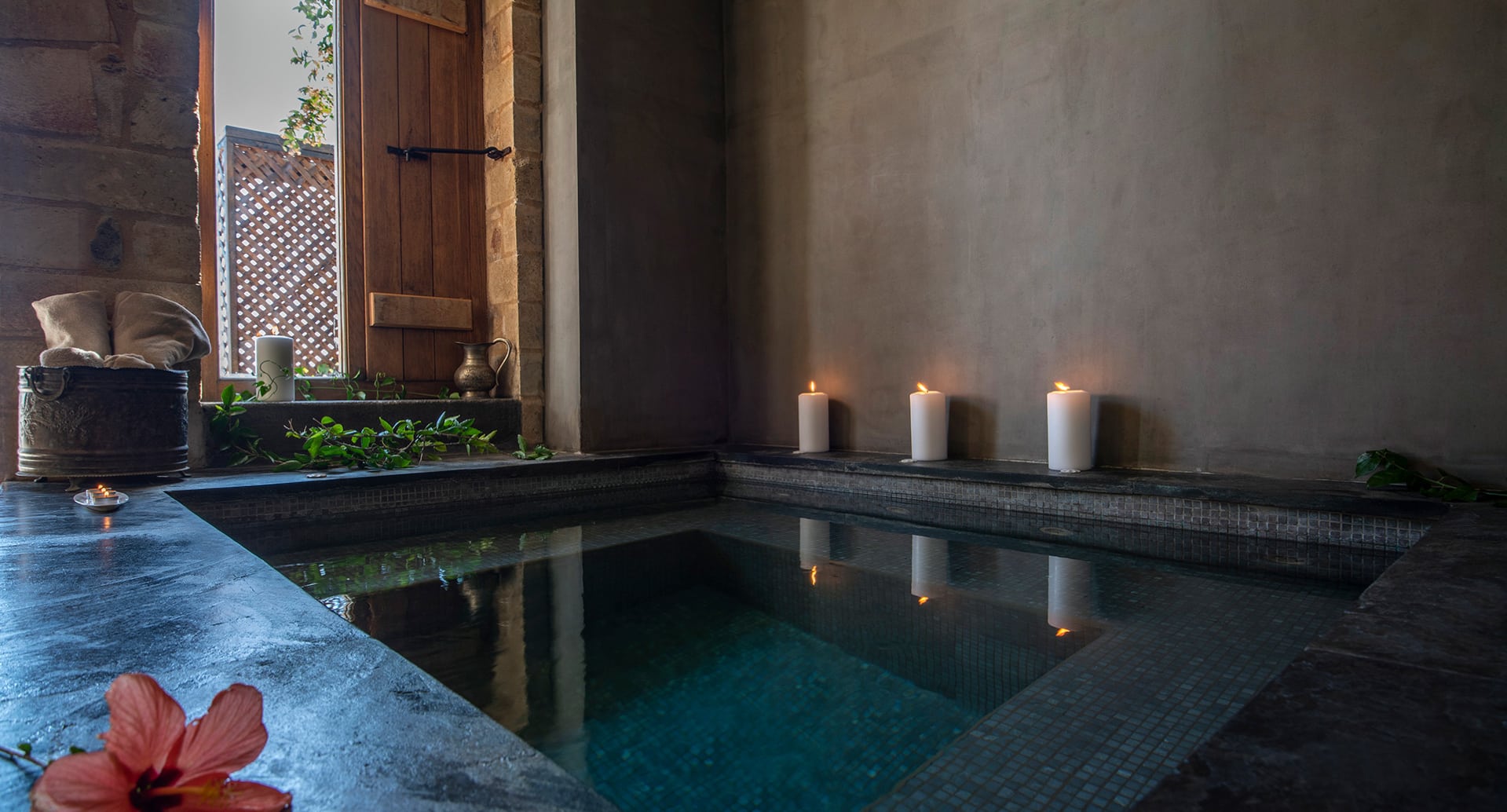 All in all, Kinsterna Hotel is a hidden gem, where time stands still, where tradition, history and unspoiled nature merge for a remarkable and singular luxury holiday in Greece. A wide range of discoveries, new sensations and rare experiences await you at the best 5-star hotel in Monemvasia, with a promise to shift your perception of reality and take you back in time under the veil of the most modern and up-scale hospitality.