boutique hotel, kinsterna hotel
Are you planning a trip to the Peloponnese, Greece? You'll be pleased to know that its mild and pleasant climate makes it a year-round destination. In doing so, you should definitely plan for a stop-over in Monemvasia. It is a historical region of exceptional character and rugged beauty that offers a unique, soul-rich, and unequaled holiday experience in Greece.
Monemvasia is the ideal home base and starting point from which to reach and explore phenomenal spots. If you're wondering what to do in Monemvasia, here are some tips on what to experience in and around this fascinating seaside castle town.
About the Castle-Town
Monemvasia's fortified promontory is a mesmerizing blend of picturesque cobble-strewn alleys, Byzantine churches, and Venetian mansions. It is a testament to the region's extraordinary history. A once-powerful medieval fortress, it is carved in the slopes of rock overlooking the turquoise waters of the Myrtoan Sea. This commanding and historical landmark destination, dating back to medieval times, definitely deserves a visit as does the Archaeological Museum of Monemvasia.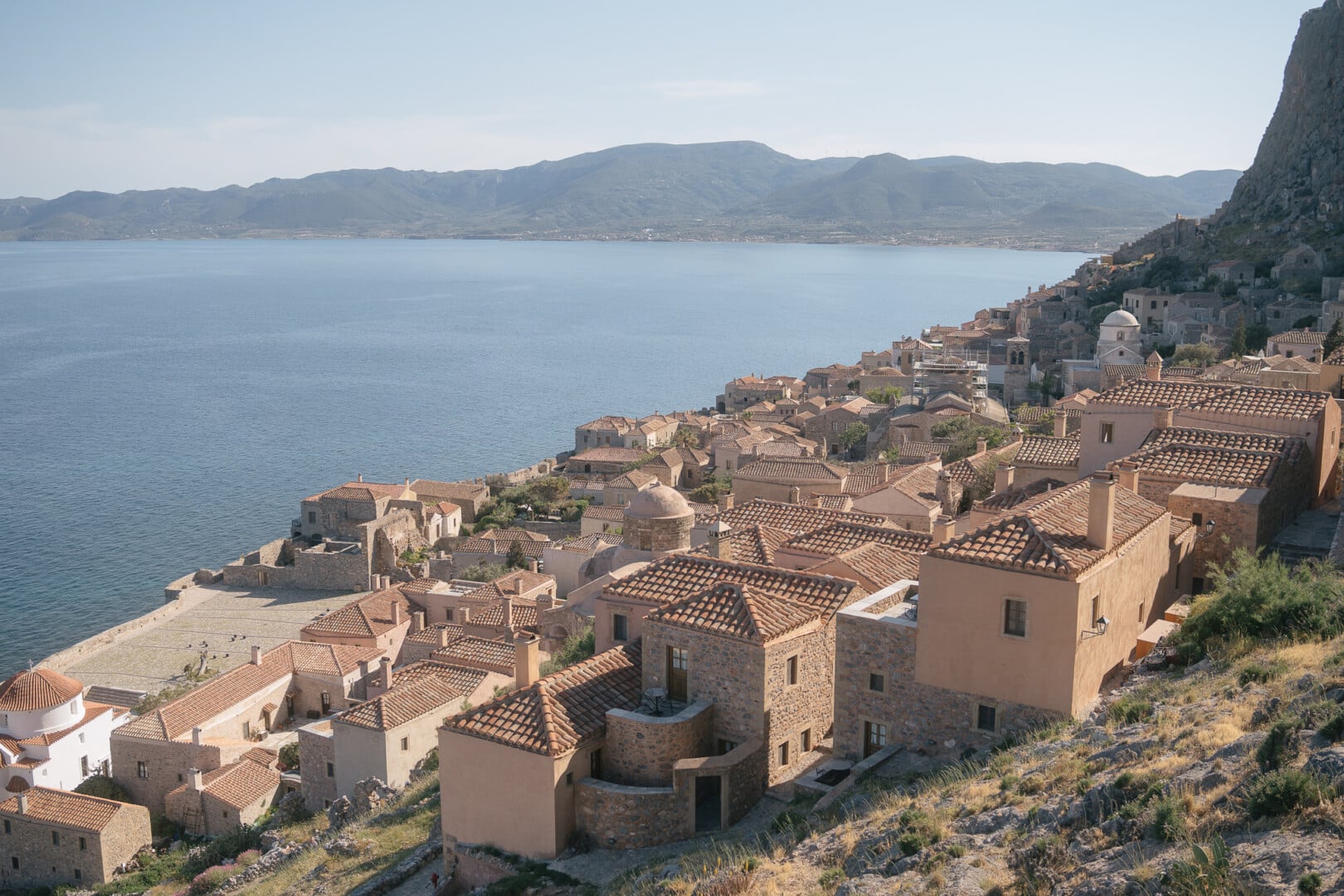 Ideas on what to do in Monemvasia:
–The Year-round Activities
Depending on your interests and preferences, activities in Monemvasia through the prism of Kinsterna Hotel are plentiful. You may explore the gastronomy-related experiences, which include taking part in making and tasting local delicacies like home-kneaded country bread or a farm-to-table cooking lesson; being in the land of ancient olive groves, olive oil tasting is truly a staple.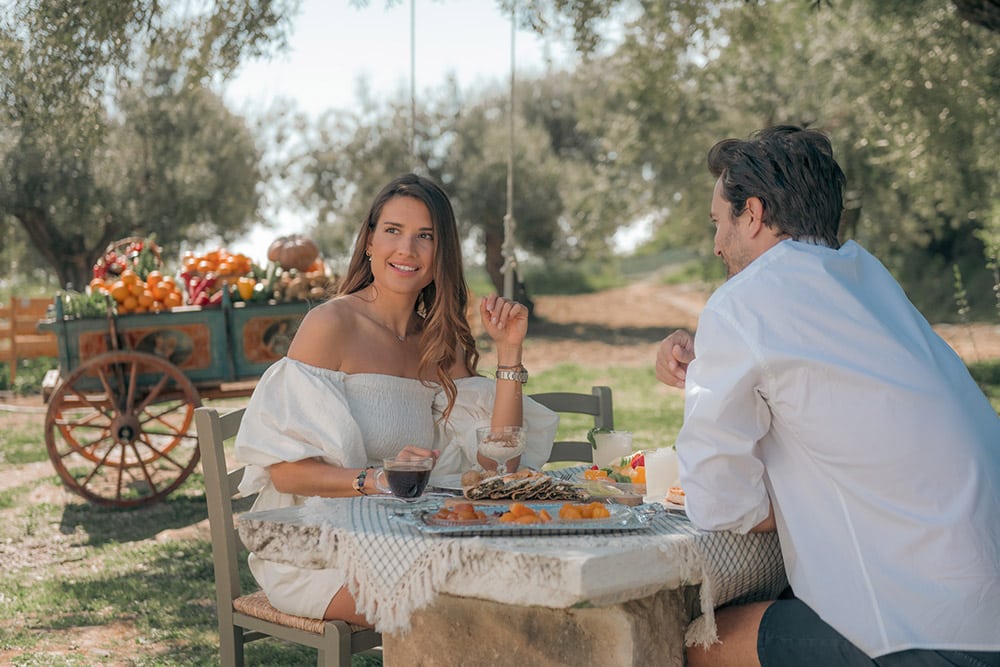 If you're a wine lover then wine tasting should probably be on your list of what to do in Monemvasia. We invite you to our wine cellar or the terrace for a private wine-tasting session and learn about our local varieties, including the acclaimed Malvasia wine and our signature Kisterna wines. Fun activities include traditional soap and candle-making, as well as watching the honey harvest or participating in the beekeeping workshop.
If your inner adventurer yearns to break free, we recommend you focus your attention on what to do in Monemvasia that involves its outdoors. Our guests can start by exploring the surrounding beauty of our countryside chic hotel, nestled on 25 acres of private land. Touring our vineyards, olive groves, orchards and gardens you can really appreciate and marvel at the abundance of nature while taking in the most scenic visuals. Go horse riding to soak up the bountiful landscape and connect with the noblest of animals. If you prefer to move on your own two feet, try one of the recommended hiking trails. And if you find the sea calling you, we advise you to go on a thrilling Monemvasia boat trip or visit Damos and Gerakas by boat as well as try your luck at fishing with a local fisherman, combined with swimming and snorkelling of course.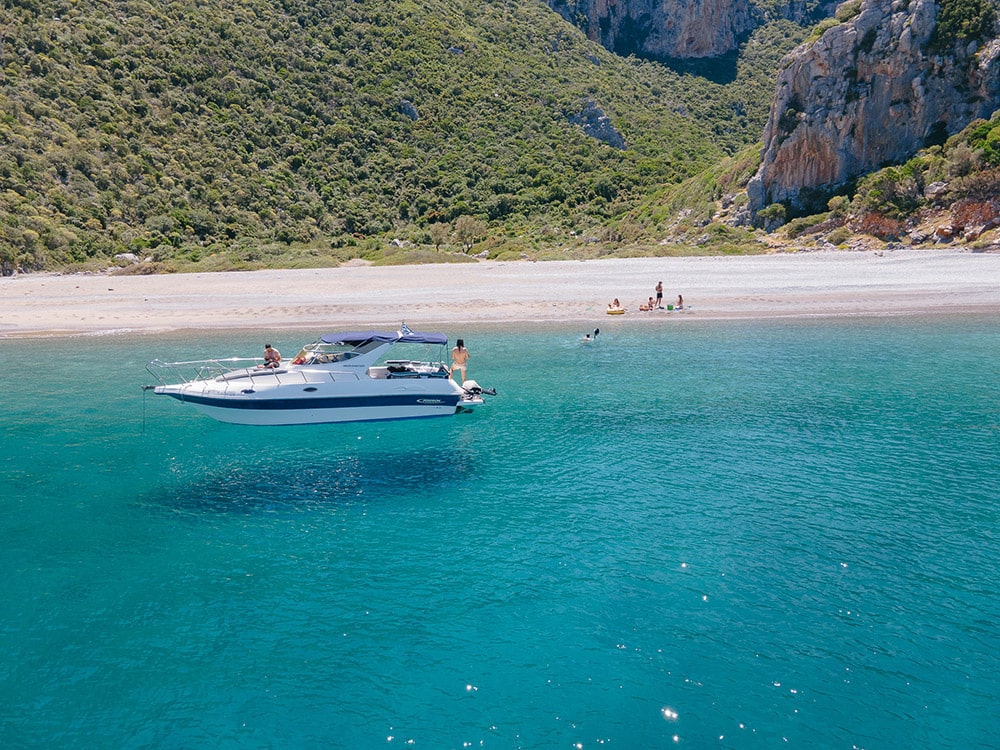 If you wish to venture out to seek some ancient ruins, about 35 minutes away from Monemvasia, the seaside village of Plitra will take you on a journey through time amongst the ruins of the ancient city of Asopos and a myriad of archeological findings from Christian tombs, to Roman bathhouses. Other sightseeing attractions nearby are also worthy of your attention.
For relaxing after days full of excitement, treat yourself to the pleasures and healing powers of water at Kinsterna's Wellness Spa where this life-bringing element is prominent. Choose between our Indoor and outdoor pools and jacuzzis and the Razul & Water Paradise cabins, or try a traditional Ottoman hammam. The Spa exudes a tranquil and stoic ambiance throughout, while a series of specialty custom massages, and organic signature face and body treatments derived from natural products that grow on the estate aim at further amplifying the feeling of being soothed.
– The Seasonal Activities 
Monemvasia is a place almost untouched by time, where life still follows seasonal patterns. We wish to preserve this heritage by highlighting the seasonal activities that have been taking place in the region for years and years. If you are visiting from mid-August till mid-September, what to do in Monemvasia definitely includes the annual grape harvesting and stomping. It is a tradition that counts many centuries of existence and is more of a joyful activity that builds bonds among the participants. Another staple tradition is the Tsipouro and Spirit distillation, typically from mid-October till the end of December, while similarly olives are harvested and oil is produced from the end of October until early January.
Deciding to holiday in Monemvasia comes with a wide array of discoveries, new sensations, and rare experiences awaiting you in this fertile and abundant land embraced by the Myrtoan Sea. Monemvasia is a hidden gem, where time has been preserved, where tradition, history, and pristine nature merge for a remarkable and singular dream holiday in Greece. Join us in journeying through its uniqueness…