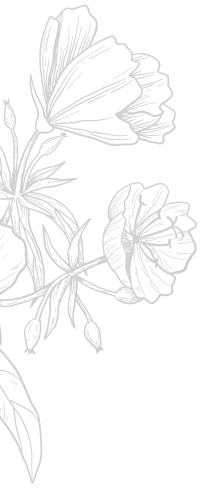 The land of Kinsterna Hotel is home to century-old olive, citrus and other fruit trees, imposing cypresses, eucalyptus, ornamental and aromatic plants and herbs – and of course vegetables, which you can pick and taste directly from our orchards.

For centuries, the estate that now hosts us has been a place of self-sufficiency and sustainability in a vibrant, rich natural environment. Both the biodiversity and microclimate of the area and the spring with running water, a life-giving force for the land of the manor, have contributed to this. Here, rest times can include getting to know over 250 endemic species of flora, our beloved Athinelia, and the old orange grove of the Kinsterna Hotel that produces Monemvasia's oranges.

Many of the trees you will find on the estate have been in the same place since the beginning of the 19th century. In our gardens, typical Mediterranean fruit trees such as pomegranates, quince and fig trees thrive. However, due to the mild climate, you will notice that rarer trees exist such as banana trees and lotuses.
Walking around the manor house and raising our eyes to the oversized eucalyptus trees, we become part of a real work of art: the plants of unknown age are the protagonists in the painting "Monemvasia" by Konstantinos Maleas (1927). A copy of the work is kept in the library of the mansion.

The natural spring that springs up on the estate is enough to water all the vegetables grown on the terraces of the estate through a network of ditches and cisterns that exist. Our main intention, wherever possible, is for our guests to consume products of our own production.
Everything has its reason and its role: ornamental plants are used in the manufacture of our own range of organic cosmetics, available exclusively at Kinsterna Hotel. Following the same logic, our list of dishes and cocktails has been created based on the aromatic plants that surround us.
Inspired by the gifts of the Laconian Earth, we have made the revival of activities such as olive oil production, grape harvesting, kneading and bread baking, a functional part of Kinsterna's life. We invite you to participate in all the unique experiences that introduce the basic agricultural functions of the estate, such as tsipouro distillation or soap making. Our vision and desire is to recreate the perfect model of sustainability, which we wholeheartedly believe honours the past while ensuring the future of the estate. For this very reason, behind the "wheel" of Kinsterna's microcosm are practices that traditionally support autonomy and self-sufficiency.